Transforming Your Space with Enchanting Experiences
Ashoka's lighting planners are available to assist you in transforming your aspirations into reality. Our design consultants are adept at utilizing light to navigate a room, and they can help you achieve the ideal balance between practicality and aesthetics. Our specialists can offer their knowledge and create the ideal lighting scheme for your area. You can now benefit from our expertise without ever leaving your home. We understand your identity, your objectives, your inspirations, and your preferences for how your living areas should appear. Our team can create a space that complements your personality and mood, whether you desire luxury or simplicity, refinement or serenity.
Pros of Working with a Lighting Planner
Undoubtedly, lighting plays a crucial role in enhancing the atmosphere of any living space, and effective light planning can highlight its ambiance. Lighting has the ability to alter the mood and perceived size of a room. The following are some advantages of light planning: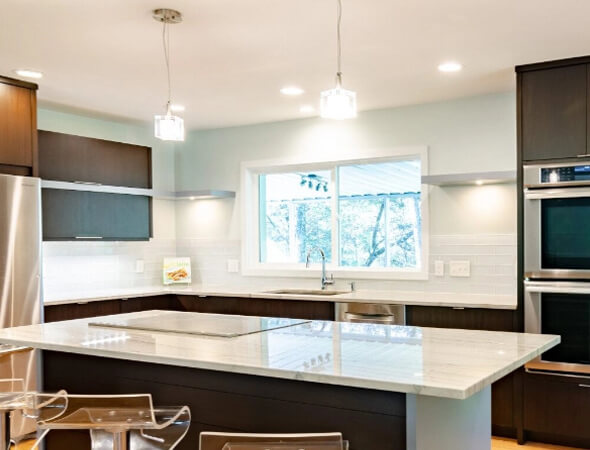 Implementing a well-planned lighting system can enhance the atmosphere of a space by infusing the light with the environment, textures, surfaces, and individuals. This creates a pleasant ambiance that contributes to the overall mood of the environment.
Proper lighting design can create the desired atmosphere for a room. With careful consideration of different lighting elements, the overall feel of a space can be completely transformed to emit a warm and relaxing ambiance.
A carefully designed lighting system can bring vitality to a space by adding visual appeal. In addition to enhancing the overall mood and well-being, it also serves a practical purpose by providing functionality and practicality to your home.
Expert Planner at Ashoka Lites.
At Ashoka Lites, our team of lighting consultants, planners, and designers offer comprehensive lighting solutions tailored to your specific needs and preferences. We take into consideration a variety of factors such as your visual comfort, budget, energy efficiency, climate, and lighting regulations to ensure a seamless and personalized experience.
Creating effective lighting for a space requires careful consideration of elements such as textures, colors, designs, layouts, and patterns. Only with proper planning and implementation of lighting can these elements work together seamlessly to enhance every aspect of your space.
What We Do
Our team of technical and creative consultants works in tandem with your vision by taking into account technical requirements, functionality, and budget constraints.
01
Inception & Strategizing
We collaborate with you to comprehend your vision, and then create lighting ideas, drawings, prototypes, and sample models. Our approach is customized to your objectives and financial plan.
02
Conceptualizing the Design
This stage enables us to have a comprehensive understanding of what lies ahead, allowing us to conceptualize your design. We closely examine your vision and any potential limitations, and demonstrate how our proposed lighting will complement your project's overall design.
03
Designing
Our consultants collaborate closely with your planners and architects to finalize the initial designs. This is where all the lighting strategies, guidelines, and mood boards are incorporated.
04
Design Development & Finalization.
Following this, we proceed with the detailed design phase, which involves finalizing the layouts, schedules, and specifications. Our team of consultants and experts collaborate with architects, contractors, and manufacturers to ensure that even the most intricate details, specifications, and design integrity are met.
Have a question or comment? Use the form below to send us a message or contact us by mail at:
Store Information
We'd love to hear from you - please use the form to send us your message or ideas. Or simply pop in for a cup of fresh tea and a cookie:
8808 Ave Dermentum, Onsectetur Adipiscing
Tortor Sagittis, CA 880986,
United States
Email: support@halothemes.com
Toll-free: 1-888-699-8900
Opening Hours:
Monday to Saturday: 9am - 10pm
Sundays: 10am - 6pm